Student Experience
Education is about more than the classroom.
A Kaplan qualification is more than just a piece of paper.
We know that learning doesn't stop once you have completed your qualification, and we know that life doesn't stop while you study. As a provider of lifelong education, Kaplan is dedicated to supporting you through every step of your journey—from enrolment to graduation, to your dream career and beyond.
Every single one of our courses and support services has been crafted to create the best student experience possible. We aim to help people unlock their talent and acquire the new skills they need to get ahead. From resume writing to industry networking events to flexible/online course delivery, we want to see you succeed on your own terms.
So, whether you're looking to land your dream job, advance your career or simply build your skills, our helpful teams of course advisers, careers counsellors and trainers will be there to make your experience as positive as possible.
Success Stories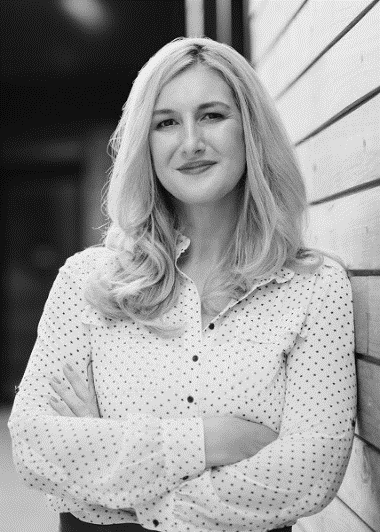 The Power of Financial Planning
Most financial advisers will concede the most rewarding aspect of their role is witnessing the impact that they have on people's lives. Changing the course of their client's financial future for the better becomes a passion rather than a responsibility. However, progressing as a professional in a competitive field can be incredibly challenging and demanding.
Respected financial adviser and 2018 AFA Rising Star Nominee Rachael Bursell has over 17 years' experience in the financial services industry. After completing her Diploma of Financial Planning, Rachael moved into an advice role and Kaplan Professional's integrated pathway has enabled her to continue on to postgraduate education, where she's currently completing a Master of Financial Planning. Rachael's ambition to enter the field has been a testament to her driven nature and dedication to becoming an agent for positive change. "I decided to become a financial adviser when I became more aware of the financial imbalances that women can experience," she said. "I realised the only way to create a change was to be in a position to action the change."
Education is the gateway
Navigating through a career in financial planning is challenging yet rewarding. The upcoming year will introduce a new era of professional standards that'll require advisers to take action. Those that make a strategic effort to further themselves through education and the other professional standards will reap the benefits of investing in their future.
Bursell insists keeping up with industry change is a necessary component of her position. Choosing an education provider that will keep up with industry change is critical.
"I just don't understand how existing advisers could keep up with the change without Kaplan Professional," she said. "The changes that have been introduced, they had to happen – we have to be seen as a profession and not an industry. We can all manage it, it's really all about staying ahead because when you're not on top of that change, that's when you begin to face issues."
"I chose to study with Kaplan Professional because of their reputation as leaders in financial planning education. I liked the flexibility to study online with multiple intakes each year, unlike traditional universities," Rachael said.
Despite the demanding lifestyles and day-to-day schedules that advisers manage, gaining further qualifications while working full-time has become achievable through online study. "Kaplan Professional's flexible study options allowed me to study at my own pace. The student support, online forums and tutor webinars have been invaluable," she said.
"If I can do it while taking care of two kids, trying to build a business and working full-time, then anybody can," Bursell said. "I'm not superwoman; I just have a really strong plan in place and that's all that you need to have. Use the flexibility that Kaplan Professional provides. For example, take advantage of the two-week early release and you'll be ahead of the flock really."
In addition, Rachael believes that making the most of your educational journey boils down to your approach. "Enjoy the learning process! The invaluable information you learn will help you be the best financial adviser you can. Commit to the study and the results will follow," she said.
An adviser with a difference
Focusing on a niche audience and client base can be the point of difference that makes you shine brighter than the rest. When it comes to establishing strong and trusted relationships with clients, Rachael says understanding your audience can act as fuel for client base growth. "It's really about taking a different approach, because if every adviser in the industry is doing the same thing, you want to make a conscious effort to stand out," she said.
Bursell's approach has been focused around empowering women and improving gender equality. "I work with a lot of women that are going through a divorce or career change and require that support," she said. "I have families that I advise too but my clients are mostly single, or are getting remarried, yet successful in their chosen fields. They appreciate the impact that having a trusted adviser on their side can have on their financial situation."
Rachael's hot tip for reaching your client base
Smart financial advising extends beyond how advisers build relationships in consultations and encompasses how they go about building a foundation of trust throughout the client experience. In a new age of technology, information and communication, Rachael uses social media to make relationships more personal and establish an online presence.
"Utilising social media has been huge for me," she said. "Advisers have generally been slow on the uptake, but I find for women, they get to know me through my profiles. I put myself out there through my channels and that creates this basis where they feel as if they already know me. As this rapport has already been built, it makes the process so much easier when they come in for their first appointment."
When it comes to communicating through social marketing, adjusting your tone and messaging can be powerful tactics. Bursell's Facebook cover photo reads 'did you know that on average women retire with 47% less superannuation than men?', while her Instagram content incudes posts such as 'are you honest with your money journey?'
According to Rachael, "most of our leads come through social media too, which makes a huge difference for me."
Remember your purpose
As the old saying goes, when you love what you do, you'll never work a day in your life. "I'd love to become a leader in the provision of female-centric financial advice, an advocate for financial equality, and empowerment for women. In my first year as an adviser, I was named a finalist in the AFA Rising Star of the Year award, which has helped reinforce the notion that I'm on the right track."
Looking towards long term goals and planning for the future will encourage you to flourish. Every successful adviser started their career journey for a reason and that eagerness to excel is what establishes them as a leader in their field.
"I've never regretted a single day of study I do because I love my job. We empower our people on a regular basis, it's an incredible industry and I'm so proud to be a part of it."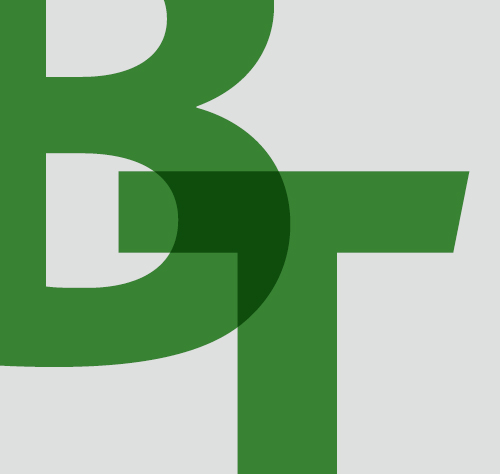 Why proactive financial advisers today are the industry leaders of tomorrow
It's no secret FASEA's extensive professional standards will have an immense impact on the industry. Financial advisers already balance many professional and personal commitments. However, those being proactive now will be rewarded in the years to come. One of those financial advisers keeping ahead of the curve is Brisbane's Ben Travers.
Ben is currently a Certified Financial Planner®, one of Financial Standard's Top 50 Most Influential Advisers in Australia, a member of the FPA Brisbane Chapter Committee, and Money Management's Financial Planner of The Year. Having completed his Master of Financial Planning while working full time as a Senior Adviser with Pitcher Partners Wealth Management, Ben believes it's crucial to have a zealous perspective when it comes to further education. "We're entering a time that'll be remembered forever. Advisers proactive in their approach now will be well ahead of the others in years to come," Travers said.
While changes to professional standards mean that all advisers will be required to undertake further formal education, Ben is one of many established advisers successfully balancing work and study. Between spending time with family, working full-time and mentoring future advisers – juggling a busy lifestyle has become second nature.
Mondays are focused on planning for the week ahead, Tuesdays to Thursdays are taken up by client consultations and research, and Fridays are dedicated to keeping on top administration work and tying up any loose ends. Within the week, Ben works across all areas of advising – including financial planning strategies, pre and post-retirement planning, portfolio construction, investment structuring, and tactical asset allocation. Despite his heavy workload, Travers says the flexibility to study online with Kaplan Professional has allowed him to work around these commitments. In addition, Ben says although he's achieved a lot professionally, studying his Master of Financial Planning has allowed him to "develop as a person and enhance my skill set".
"Education is currently the biggest topic in financial planning, so it's worth the effort now … it's critical to your future in the industry. When you look back in a few years' time, you'll know the hard work and struggle now was the best thing you could've done," he said.
It's not just advisers finding value in industry-recognised qualifications. Further education has become a foundation of confidence for clients seeking advice from trusted advisers. Many advisers work with a client base of professionals that have spent years trying to gain a qualification in their chosen field and hold education very closely.  "When I talk to new advisers about the masters degree, people are encouraged to upskill. People want to see commitment to education from their adviser. Similarly, clients will search your background or look at your LinkedIn before a meeting. When they discover that they're talking to someone who's incredibly passionate about what they do, they feel comfortable," Travers said.
As for the future of financial advice, Ben believes financial advisers today play a role in elevating the fledgling profession moving forward. Nurturing the future generation of advisers through mentorship and leadership has been his way of "giving back to the community".
"My view is that although there may be some upheaval, the demand for quality financial advice isn't going anywhere … advisers committed to the future will be at the forefront of that demand. I think education is always changing, it's just a natural part of learning."
As an aging population and a plethora of savvy younger Australians look to seek financial advice in the future, Travers has a tip for his fellow advisers. "Stay in the industry, demand is going through the roof and I don't think people really appreciate that if you stay on the frontline, you're going to be rewarded," Travers said
Ben is one of many advisers choosing to believe that embracing change now will pay dividends in the years to come. "Blockbuster received an offer from Netflix, which they didn't accept. Blockbuster refused to adapt to critical changes in the industry at the time; now look at what's happened. It's the same theory, if you don't adapt to change, you get left behind."
Having previously studied with Kaplan Professional throughout his career, Ben remains adamant the online flexibility and student support available is ideal for the busy adviser. "It was a natural progression for me to gain a higher qualification with Kaplan Professional. I currently recommend Kaplan Professional to my firm and I'm already working on solutions to help our existing advisers upskill to meet their 2024 requirements."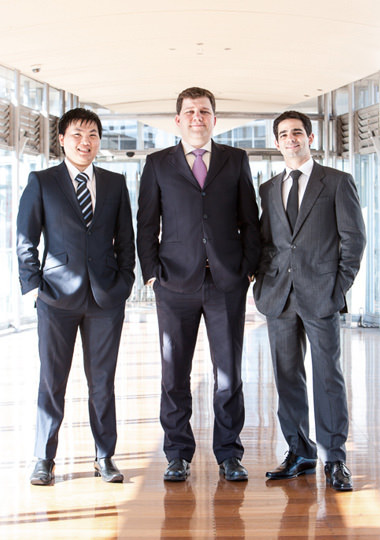 Much to their delight, Kaplan Business School graduates Clement Lim, Diego Villalba and Mark Farkas were employed in the Assurance & Financial Sectors of the highly prestigious PwC. Our Careers Central team caught up with the graduates to see how they were enjoying their new roles.
"This is the best place to be! PwC underpins the beginning of a healthy career as they provide me with the knowledge and tools to move forward in my career."
– Mark Farkas
All three agreed that, while it feels as if they have been thrown in at the deep end, the technical skills they gained at KBS have significantly helped them in their auditing roles. The experience working for PwC has been invaluable to building their career skills.
They love the fact that PwC provides a rewarding and fulfilling challenge and the fact that they get to work with like-minded people from all over the globe. Above all, they've found a home to put their KBS accounting and internal audit knowledge to good use.
"Once you start working for PwC you realize how valuable it is to have professional support."
– Diego Villalba
The three of them showed nothing but positivity towards PwC's level of professional support. They love the thorough guidelines, practical coaching and intuitive systems that are set up to help them quickly problem-solve any on-the-job issues that come up.
"To work for one of the Big Four companies is a huge honour, and I'm really proud to have achieved this."
– Clement Kien
Clement, Mark and Diego have transformed their lives and are now living the dream of working for one of the Big Four! Well done guys!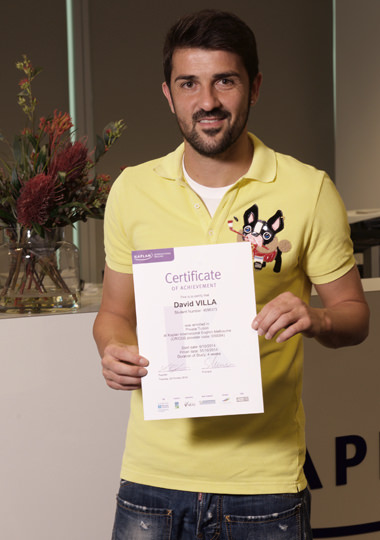 Kaplan International English was chosen as the preferred English provider by one of the most famous and successful football players, David Villa.
David began his English language studies with Kaplan International Melbourne while he was playing for Melbourne team, Melbourne City. In his first match he scored an amazing goal, proving why he is such a well-loved football star.
David also showed a passion and motivation for studying English and improving his language skills, feeling instantly at ease with his teacher, Ian Picken. Ian is a huge football fan, who was excited to be given the chance to teach David.
I just got this from my friends in Melbourne! Good times at @kaplan_ES. More in NYC! #kaplanexperience
— David Villa (@Guaje7Villa)
Watch the full video here or see what else has been going on over at the Kaplan International Melbourne Facebook page.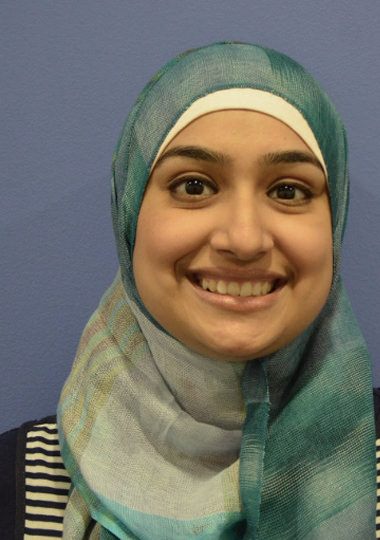 Three recent KBS graduates have gone on to secure full-time positions with Kaplan Professional!
Angela Pellitteri is now a Program Coordinator, with Nupoor Pandit and Aleeya Hamza (pictured) both joining the team as Business Service Coordinators.
According to members of the Careers Central team who had the pleasure of working closely with our new staff members throughout their time as students, all three are extremely diligent, professional and willing to learn… so of course we kept them on!
While Angela, Nupoor and Aleeya were surely destined for greatness, we have to acknowledge the important role that Careers Central played in their success—all three have expressed thanks for the support they received in terms of CV development, interview preparation and confidence building.
Careers Central provided me with all the resources that were required from submitting a resume till the first day at work. Various tips were given for improving my resume and cover letter, along with helpful guidelines for the interview day. All the potential jobs were shared with me regularly. It has always been a pleasure working with the helpful and cooperative Careers central team.
– Aleeya.
Keeping former students on as staff is an enormously rewarding experience for both parties. Having experienced what Kaplan has to offer, former students join the team with a solid understanding of what we do and how we can all work together to improve the student experience.
Spotting such great talent among the ranks of our students is not only a testament to how hard these three worked, but a testament to the quality offerings at Kaplan.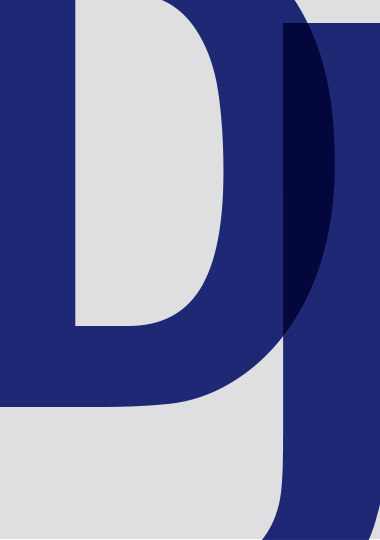 I wanted to look for a meaningful career where I could make a difference.
The day I decided to study financial planning I asked around and, out of all the courses, Kaplan seemed to be the best suited to my needs. As I live in the country, the ability to study via distance education was appealing. In addition, the staff were friendly and assistance has been a phone call or an email away. Now that I am in the industry, I am glad that I had gone through Kaplan as they are highly recommended from industry experts. I have continued with Kaplan to do my Advanced Diploma.
Because of my Kaplan study, I have been able to enter into a career that once upon a time would have seemed like nothing more than a foolish daydream—my circumstances did not permit me to study full-time and I could not commit to a regular study routine. Because of my Kaplan study, I have advanced much further in my industry than most who have more experience in the field.
My study with Kaplan gave me an opportunity to begin a future in a career that I am passionate about. Every day I assist in helping our clients achieve their financial goals. Because of my decision to study with Kaplan, I am one of those truly lucky enough to say that they love their job, and that every day is a good day.
I cannot thank Kaplan enough for giving me this opportunity to begin a new and exciting career. Because of my decision to study with Kaplan, I can now create a future for myself, and for my family, that once would have seemed impossible. Thank you, Kaplan.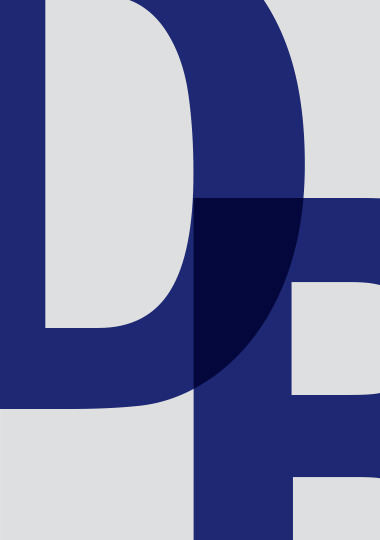 I selected Kaplan for its flexibility of study, and the industry input into the course.
Studying through Kaplan enables me to work full-time and maintain my studies at the same time. This is important to me because I want to excel in my career, which means both increasing my knowledge and skills, and being focused on my role. The involvement of professionals in the courses, particularly in assignments and feedback, means what I am learning is relevant and focused.
By studying my Diploma of Financial Planning, I gained a high-level understanding of many aspects of my company (a major bank) along with RG146 compliance. I now work as a financial planner, and have almost finished studying my Advanced Diploma of Financial Planning. The knowledge, skills and opportunities opened to me by Kaplan can't be overstated.
I gained knowledge and experience, a broader understanding of my industry, and the qualifications I needed to move into the role I wanted. At the moment, it is also providing me with tools to become even more effective in my current role, while building me up for future roles.
Kaplan excels in flexibility… This meant I could work, study and live without having to make big sacrifices. I studied particularly on the train to and from work, and by arriving at work early to study.
Career Journeys
How do you prepare yourself for the future career market?
At Kaplan, we understand that the world is changing at a pace unlike we've ever seen before, and that it will only get faster. We're aware that we haven't even dreamt of the jobs of the future. And importantly, that education and training are at the core of ensuring that people maintain relevance in an innovative, competitive and fast-paced world and can progress through their careers while being prepared for the jobs of the future.
At Kaplan we've built a road to support you along your career journey and prepare you for your future. Wherever you are along your career journey, Kaplan can help you take the next step. As one of the largest educators in Australia, we recognise that all students are individuals, professional acumen isn't found in the pages of a book but in developing practical, applicable skills and knowledge, and that networks, support and opportunity underpins career success. That's why we put in so much emphasis on ensuring that our students have an exceptional learning experience.
We remain tightly connected to industry, uphold a robust and respected reputation and work alongside our partner universities to be leaders in the delivery of a new breed of education.
Hear what our alumni have to say about their career journey